Casual Registered Nurses Neonatal Intensive Care RNSH
💼

Northern Sydney Local Health District
📅







REQ180084

Requisition #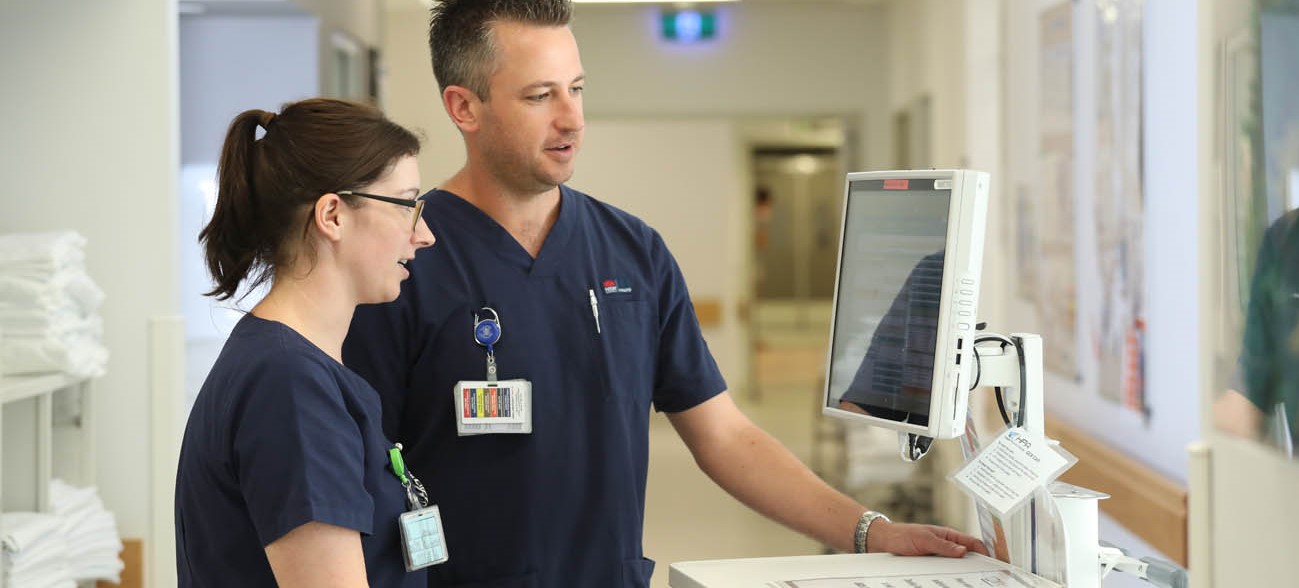 Employment Type: Casual
Position Classification: Registered Nurse
Remuneration: $32.37 - $45.45 per hour
Hours Per Week: Various
Requisition ID: REQ180084



An exciting opportunity exists to join the Neonatal Intensive Care (NICU) Casual Pool and become a valued member of the Northern Sydney Local Health District (NSLHD) casual pool. NSLHD has a person centred care approach within a practice development framework. The LHD casual pool offers flexibility of shifts.
Where you'll be working
Royal North Shore Hospital (RNSH) and Community Health Service

is a 634 bed principal tertiary referral centre. It is close to the CBD and transport facilities, accommodation, recreational and childcare facilities are available. Specialities include: Surgery, Medicine, Women's & Children's Health, Critical Care Services - ED State Trauma Centre, Operating Theatres, ICU General, Neurology/Neuroscience and Cardiology. State referral for Burns/Plastics, Neonatal Intensive Care, Interventional Neuroradiology and Acute Spinal Cord Injuries. RNSH has a commitment to person centred care, supporting our staff in developing their skills with Clinical Nurse Educators available in all units. Neonatal Nursing at RNSH is a very rewarding long term career choice. The Family centred care philosophy provides a unique nursing experience that focuses on the baby and family as one unit. This empowers parents to be actively involved in their infant's care and all aspects of decision making. A Leader in the philosophy of family integrated developmental care. Dynamic Multidisciplinary team: Medical, Nursing, Allied health. Nursing Team includes: nurse educator, clinical educators, clinical nurse consultant, Clinical NUM1, lactation specialist, discharge planners. Excellence in Professional Development and robust involvement in research and commitment to Clinical Practice Improvement. Progressive and supportive, Inclusive culture. High nursing to patient ratio.

Intensive Care (ICU):

12 built beds. Provision of Respiratory support via: CPAP, Ventilation, High frequency ventilation, Cooling for encephalopathy, brainz monitoring, management of congenital abnormalities. Education of parents and families on all aspects of family cantered care. High Dependency (HDU): 9 Beds. Ongoing management of neonates following the acute phase. Accommodates 3 swing beds for ICU overflow. Continued education of family centred care

Low Dependency (LDU).

8 Beds. Step down from HDU. Final stage of preparing families for home. Rooming in facility for parents.
What you'll be doing
Assess, plan, implement and evaluate nursing care in collaboration with individual/s and the greater health care team to achieve quality patient care outcome.
Candidates will need to meet the following criteria:
Consistently demonstrates behaviours that reinforce the CORE Values of our organisation; Collaboration, Openness, Respect and Empowerment. Demonstrates these behaviours with all stakeholders; colleagues, direct reports, as well as our patients and consumers, and those that care for them.
Registered Nurse - Division 1 with Australian Health Practitioner Regulation Agency (AHPRA).
Demonstrated effective interpersonal, verbal and written communication skills.
Current clinical knowledge and clinical problem solving ability.
A commitment to excellence in nursing practice and continuing professional development.
Ability to work effectively within a multi-disciplinary team.
An understanding of the professional, ethical and legal requirements of the Registered Nurse.
Need more information?
1) Click here for the Position Description
2) Find out more about applying for this position
For role related queries or questions contact Samantha McCarthy on Samantha.McCarthy@health.nsw.gov.au