SCHN - Post Graduate Fellow in Clinical Toxicology (eCredential)
💼

The Sydney Children's Hospitals Network
📅







REQ385871

Requisition #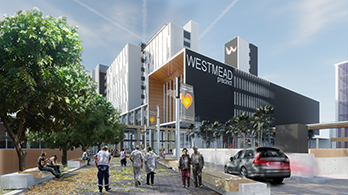 Sydney Children's Hospitals Network is the largest paediatric health care entity in Australia. We care for thousands of children each year in our hospitals and in their homes — with one purpose in mind — to help young people live their healthiest lives.
Learn more about our network: http://www.schn.health.nsw.gov.au/professionals
Employment Type: Temporary Part Time
Position Classification: Post Grad Fellow
Hours Per Week: 8
Requisition ID: REQ385871
Applications via eCredential ONLY!

The NSW Poisons Information Centre at The Children's Hospital at Westmead has a 12 months Post Graduate Fellow position available at 0.2FTE.

What you'll be doing
The training program aims to provide supervised on-call exposure to medical fellows who have previous training in clinical toxicology in the provision of telephone-based risk assessment and poisoning management advice unique to the poisons information centre environment. This may allow fellows to pursue a career in clinical toxicology and to work with one of the poisons information centres in Australia and New Zealand or elsewhere in the world.
Fellows will gain exposure to poison centre toxicology cases under the supervision of the Medical Director and/or one or more of the nominated Consultant VMO toxicologists.
The fellow will be the primary point of referral for medical toxicology cases during their on-call period. Cases will be referred to them by the Specialists in Poisons Information (SPIs), based at the NSW Poisons Information Centre (NSW PIC) at the Children's Hospital at Westmead, or at one of the other Australian poisons information centres.
Fellows will be expected to make a detailed log of all calls, including the presenting problems, risk assessment and advice given as well as follow-up, particularly on any complex calls, as necessary. All calls should be reviewed with the supervising toxicologists backing up the fellow in a timely fashion.
Fellows will follow-up all NSW, ACT and Tasmanian calls referred to a clinical toxicologist and document those calls.
Fellows will coordinate the mortality and morbidity review.
Provide excellent clinical services to children and their families and adults as part of a multi-disciplinary team.
Participate in review and improvement activities, as well as training and education of staff.
Abide by the hospital code of conduct and participate in annual performance reviews for clinical services in accordance with the Staff Specialist (State) Award.
Eligible for registration with the Medical Board of Australia as a Specialist, and/or overseas trained specialist pathways
Completion of a minimum 12 months training in clinical toxicology, by either advanced training or fellowship, with a recognised clinical toxicology/pharmacology service in Australasia, or an overseas equivalent.
Enrolled (or a commitment to do so) or completion of a recognised postgraduate qualification in clinical toxicology.
Demonstrated ability to work effectively as part of a multidisciplinary team.
Demonstrated effective clinical communication through the use of information technology and written, verbal and interpersonal skills
Demonstrated commitment to teaching, continuing education, research and quality improvement.
Availability to participate in an on-call roster and to respond in a reasonable time.
SCHN is an Equal Opportunity Employer and encourage all suitably qualified applicants to apply, including Indigenous Australians, and people from culturally diverse backgrounds.
As this is a "Category A" position, please refer to the NSW Policy Directive PD2022_030 Occupational Assessment Screening and Vaccination for vaccination requirements.
Applicants must have completed the COVID-19 vaccination course prior to commencement with NSW Health, or provide an approved medical contraindication certificate certifying the worker cannot have any approved COVID-19 vaccines available in NSW.
ASARS-CoV-2 (COVID-19) 3 doses are required for Category A positions (refer to NSW Policy Directive PD2022_030 Occupational Assessment Screening and Vaccination Against Specified Infectious Diseases).
Acceptable proof of vaccination is the Australian Immunisation Register (AIR) Immunisation History Statement or AIR COVID-19 Digital Certificate.
This position requires a Working with Children Check (WWCC) issued by the Office of the Children's Guardian. For more information on how to apply for the clearance, please visit the Office of the Children's Guardian Website https://www.kidsguardian.nsw.gov.au/
Aboriginal and Torres Strait Islander people are encouraged to apply. We recognise the value of Aboriginal staff providing health care to Aboriginal children and families that access the services we provide at the Sydney Children's Hospitals Network. Aboriginal job applicants are encouraged to visit the NSW Health Aboriginal Recruitment tool, Stepping Up to assist in preparing your application.
Need more information?
1) Click here for the Position Description
2) Find out more about applying for this position
For role related queries or questions contact Darren Roberts on Darren.Roberts1@health.nsw.gov.au
For technical support please contact the customer service team on 1300 679 367 and select option 3.
Applications Close: Friday 31st March 2023
APPLY VIA eCredential NOW: CLICK HERE
Note: NSW Health does not require or accept the 'fit2work badge' offered as an option in eCredential. Please do not apply or pay for a fit2work badge when applying for this position.
For assistance with eCredential please email SCHN-SMO@health.nsw.gov.au