Career Medical Officer
📁

Obstetrics and Gynaecology
💼

Illawarra Shoalhaven Local Health District
📅







REQ256806

Requisition #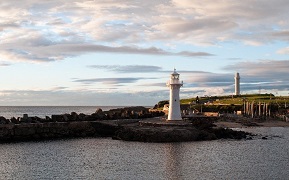 Employment Type: Temporary Full Time
Position Classification: Career Medical Officer Grade 1 and 2
Remuneration: $127,922.00 to $190,603.00
Hours Per Week: 38
Requisition ID: REQ256806


An exciting opportunity exists to join the Obstetrics and Gynaecology Department at Wollongong Hospital.

Where you'll be working
Wollongong Hospital is the Illawarra and Shoalhaven's major referral and teaching hospital and has a bed base of more than 500. The campus, which incorporates the Illawarra Regional Cancer Care Centre, provides a comprehensive range of inpatient, outpatient and community-based services.
Wollongong is located an hour's drive south of Sydney on a narrow coastal strip bordered by the Royal National Park to the north, Lake Illawarra to the south, the Tasman Sea to the east and the Illawarra Escarpment to the west. Learn more about the lifestyle benefits of living and working in Wollongong.

What you'll be doing
To deliver effective medical care in the area of obstetrics and gynaecology under the supervision of the specialist staff. The clinical care will be delivered with consultation and inclusion of the multidisciplinary team within the Illawarra Shoalhaven Local Health District.

The CMO is a key person who works closely with all members of staff and must work as part of and contribute to a multidisciplinary team, deal with matters of an urgent and sensitive nature; have the ability to exercise discretion, sensitivity and maintain confidentiality; work cooperatively within a team environment and actively contribute to the team.
Illawarra Shoalhaven Local Health District is committed to equal employment opportunity and embraces diversity and inclusion within its workforce. As such, people from diverse backgrounds are encouraged to apply. This includes but is not limited to Aboriginal and Torres Strait Islander People, People with Disability, Women and People from Culturally and Linguistically Diverse backgrounds.
Visit our ISLHD Youtube Channel to see our people and location in action, view our Facebook page and follow us on Twitter to stay up to date @IllaShoalHealth.
Successful applicants to the role must provide certified documentation of vaccination history and pathology as part of their recruitment documentation. The applicant must be certified as compliant with https://www1.health.nsw.gov.au/pds/Pages/doc.aspx?dn=PD2020_017 before employment can commence.
Please note: Employment of a temporary visa holder may only occur if no suitable permanent resident or citizen of Australia has been identified for this position following suitable labour market testing.
Criminal record checks will be undertaken on successful applicants. This position is designated as child-related employment and you will be required to obtain a Working With Children clearance from the Office of the Children's Guardian. To apply, please go to https://wwccheck.ccyp.nsw.gov.au/Applicants/Application#
Selection Criteria:
MBBS or equivalent, currently registered or eligible for registration with the Medical Board of Australia
Five Years postgraduate experience or greater (CMO Grade 2) or less than five years postgraduate experience (CMO Grade 1)
Ability to manage a busy birthing unit with O&G Specialist back-up
Demonstrated ability to work independently within a supervised complex clinical environment utilising excellent clinical skills, judgement and expertise
Demonstrated teamwork, time management and problem solving skills as part of a multidisciplinary team
Demonstrated high level verbal and written communication skills
Demonstrated experience and willingness to participate in clinical governance activities to ensure a clinically safe environment
Need more information?
1) Click here for the Position Description
2) Find out more about applying for this position
For role related queries or questions contact Rashna Chinoy on Rashna.Chinoy@health.nsw.gov.au

Applications Close: 21 September 2021