Clinical Nurse Specialist - Renal Outreach - Bega
📁

Clinical Nurse Specialist
📅







REQ167192

Requisition #
📅







May 22, 2020

Post Date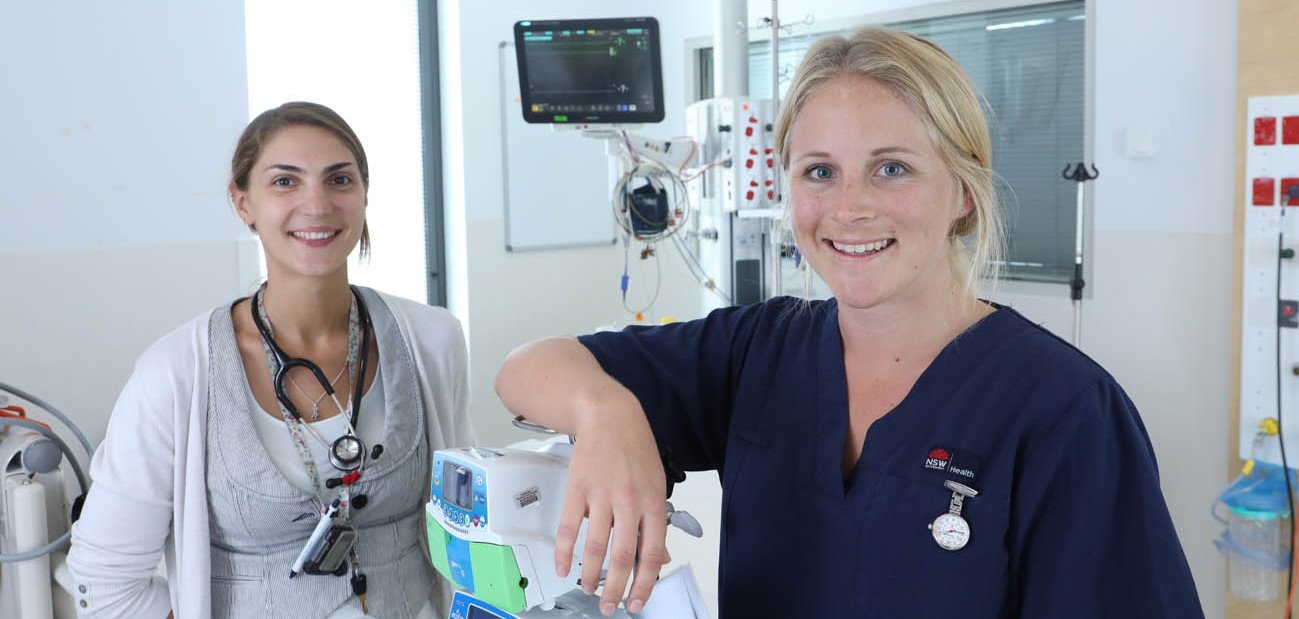 Employment Type
: Permanent Part Time
Position Classification
: Registered Nurse / Clinical Nurse Specialist Gde 2
Remuneration
: $32.37 - $52.48 p/h
Hours Per Week
: 16
Requisition ID
: REQ167192
Applications Close: 1 June 2020

Where you'll be working
At Southern NSW Local Health District we are working to help our communities lead healthy lives. Our mission is that all people across our diverse societies are able to have timely access to the right healthcare in the right setting to maximise their health, wellbeing and independence.
Bega – the rural heartland of the Sapphire Coast halfway between Melbourne and Sydney, a short drive to beautiful sandy beaches and national park wilderness. Just 3 hours to Canberra with the perfect climate to the outdoors all year round, including whale watching between June and November. The pretty valley is a beautiful base for exploring gorgeous beaches, tranquil waterways and beautiful national parks.
There is an abundance of lifestyle benefits available to you in country NSW and you will be amazed at what you will have access to - and it all comes without the queues and crowds of a big city. For more information visit our website.

What you'll be doing

The Clinical Nurse Specialist, using best practice evidence provides person-centered specialist nursing care at an advanced practice level for the designated speciality in collaboration with individual/s and the multidisciplinary health care team. Provides clinical leadership, support and supervision for less experienced clinicians to achieve people focused quality care.

The Renal Outreach role encompasses Chronic Kidney Disease management, home dialysis training and support, and renal supportive care at an advanced practice level in a rural setting.
Selection Criteria:
Current Registration with the Australian Health Practitioners Regulation Agency (AHPRA) as a Registered Nurse and relevant post-registration qualifications in Renal Nursing OR enrolment in or commitment to enrol in a postgraduate course in Renal Nursing within the next 12 months with a minimum of three years' experience working in the clinical specialty.
Demonstrated competencies in and knowledge of the complexities and challenges involved in providing speciality nursing care in the context of a multidisciplinary team.
Demonstrate ability to exercise extended autonomy in clinical decision making capabilities and leadership in the development of nursing specialty practice advancement.
Demonstrated effective clinical communication through the use of information technology, written and verbal means and sound interpersonal skills with the capacity to interact with others in a personable and professional manner.
Demonstrated knowledge and application of evidence based practice and critical thinking to advocate for and implement individualised person-centred care at an extended role level with a commitment to quality improvement.
Demonstrated ability to supervise, delegate, and negotiate with others to deliver quality nursing care with a willingness to show leadership and embrace change in the coordination and delivery of care.
Evidence of participation in own professional development, a commitment to maintaining competence and enhancement of skills in Renal Nursing with a willingness to apply and share professional expertise as a resource person and mentor others within the speciality.
We will consider applications from Registered Nurses who do not hold post graduate qualifications but have a minimum of 3 years' experience in the clinical speciality of Renal Nursing and they are enrolled in or willing to commit to enrol in postgraduate course in the speciality field within 12 months of employment. They would be employed on the Registered Nurse classification and transition to the Clinical Nurse Specialist Grade 2 classification upon completion of post graduate qualifications.
This is a Category 'A' position, please read and understand NSW Health policy directive PD2018_009. All new employees must agree to comply with the requirements outlined in this policy.
Please note that to apply for this position you must be an Australian Citizen or Permanent Resident of Australia, or be able to independently and legally live and work in Australia by way of your own Temporary Visa. We do not offer sponsorship in this position for applicants requiring a temporary visa. For more information, please see www.immi.gov.au