Senior Data Analyst/Biostatistician
📁

Research & Analytics Management
📅







REQ258692

Requisition #
📅







Sep 15, 2021

Post Date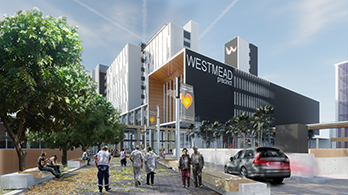 Employment Type: Temporary Full Time up to 30/06/2022
Position Classification: Health Mgr Lvl 3
Remuneration: 116403 - 132700
Hours Per Week: 38
Requisition ID: REQ258692
Sydney Children's Hospitals Network is the largest paediatric health care entity in Australia. We care for thousands of children each year in our hospitals and in their homes — with one purpose in mind — to help young people live their healthiest lives.
Learn more about our network: http://www.schn.health.nsw.gov.au/professionals

What you'll be doing
Senior Data Analyst/Biostatistician The National Centre for Immunisation Research and Surveillance (NCIRS) has an exciting new opportunity for a Senior Data Analyst/Biostatistician to join our leading national research centre, to support high quality and high impact research outputs across several program areas within NCIRS. What is on offer? - Join a high-performance team to provide biostatistical expertise, focusing on program evaluation to evaluate vaccine safety, effectiveness, and coverage - Work with a diverse and inclusive talented team with a passion for improving health outcomes for Australia and globally - Full-time, 12-month contract with a strong possibility of extension. Part-time will be considered for the preferred candidate. - Based in Westmead, NSW (with some remote work possible). Your new role - Provide biostatistical advice and analytical expertise to NCIRS researchers - Ensure a high level of statistical rigour in the analysis of research studies for projects relating to population and public health, including study design, data analysis plans and interpretation of data analysis - Be responsible for high quality, advanced analysis, and reporting of health system data, including linked health-related data - Contribute to capacity building and mentoring junior researchers in statistical skills and clinical research methods - Prepare large data sets for analysis - Conduct epidemiological and statistical analyses using various data sources, including national disease notifications, hospitalisations, deaths, vaccine coverage and safety data, and transform the data into quality information for various audiences. What you will need to succeed - Postgraduate qualifications in Biostatistics, Epidemiology, or a related area - Clear experience or interest in infectious diseases research - Strong statistical analysis skills - Excellent time management Ability to adapt to a changing environment and work in a team Please refer to the position description for a more detailed description of accountabilities and selection criteria. This appointment will be full time temporary for 12 months, with a strong possibility of extension. Part-time hours could be considered for the preferred candidate. About NCIRS NCIRS is the leading organisation in Australia working in research that provides expert advice to support evidence-informed immunisation policy and guideline development, evaluation of the National Immunisation Program and the surveillance of vaccine-preventable diseases, vaccine coverage and vaccine safety. NCIRS has national and international recognition in this arena and also has a growing program of work providing technical support to countries in the Indo-Pacific region. NCIRS is a collaborative team of experts in public health, biostatistics, infectious diseases, paediatrics, internal medicine, epidemiology, communication, social science and quantitative and qualitative research and survey methods. www.ncirs.org.au The Centre is based within the Division of Research of the Sydney Children's Hospitals Network, Westmead Campus, NSW, Australia, but has an all-age research remit and is affiliated with the Faculty of Medicine and the Sydney Institute for Infectious Diseases (Sydney ID) at the University of Sydney.
Postgraduate degree in biostatistics, epidemiology or a related discipline or equivalent research experience in a health-related setting.

High level (advanced for HM3 level) knowledge, experience, and skills in using statistical analysis software packages, such as SAS, STATA, SPSS, or R to conduct complex statistical analyses of large health datasets.

High level (advanced for HM3 level) working knowledge of epidemiological and biostatistical concepts and methods and demonstrated ability to provide expert guidance in research design and statistical analyses in a multidisciplinary setting.

Excellent organisational skills, including planning and attention to detail, and demonstrated experience in project coordination and management and the ability to manage competing priorities.

Excellent communication skills, both written and verbal, with demonstrated ability to liaise with a diverse group of co-workers and others to provide statistical advice in a timely and effective manner.

Demonstrated ability to produce high quality scientific writing of various types including technical reports.

Ability to work with minimum supervision and use initiative
SCHN is an Equal Opportunity Employer and encourage all suitably qualified applicants to apply, including Indigenous Australians, and people from culturally diverse backgrounds.
Aboriginal and Torres Strait Islander people are encouraged to apply. We recognise the value of Aboriginal staff providing health care to Aboriginal children and families that access the services we provide at the Sydney Children's Hospitals Network. Aboriginal job applicants are encouraged to visit the NSW Health Aboriginal Recruitment tool, Stepping Up to assist in preparing your application.
Mandatory COVID-19 vaccination is required for all NSW Health staff in line with the recent NSW Government Public Health (COVID-19 Vaccination of Health Care Workers) Order 2021 (including any amendments):
Applicants living in an area of concern are required to provide evidence of their first dose of a COVID-19 vaccination or have booked an appointment to receive a COVID-19 vaccination on or before 19 September 2021 and will need to provide confirmation of booking for second dose prior to 30th November 2021

All other applicants are required to provide evidence of their first dose of a COVID-19 vaccination by 30th September 2021 and confirmation of booking for second dose prior to 30th November 2021

From 30th November 2021 onwards, all applicants to provide evidence of first and second dose of a COVID-19 vaccination
If you have a medical reason and cannot be vaccinated:
A COVID-19 Vaccine Medical Contraindication form must be completed by a GP or Medical Practitioner.
An exemption to the Public Health Order requirements will only be considered if you are unable, due to a medical contraindication, to be vaccinated against COVID-19.
Need more information?
1) Click here for the Position Description
2) Find out more about applying for this position
For role related queries or questions contact Carol Corbett on Carol.Corbett@health.nsw.gov.au

Applications Close: 26/09/2021