SCHN - VMO - Orthopaedic Surgeon (eCredential)
📁

Specialist
📅







REQ264441

Requisition #
📅







Oct 14, 2021

Post Date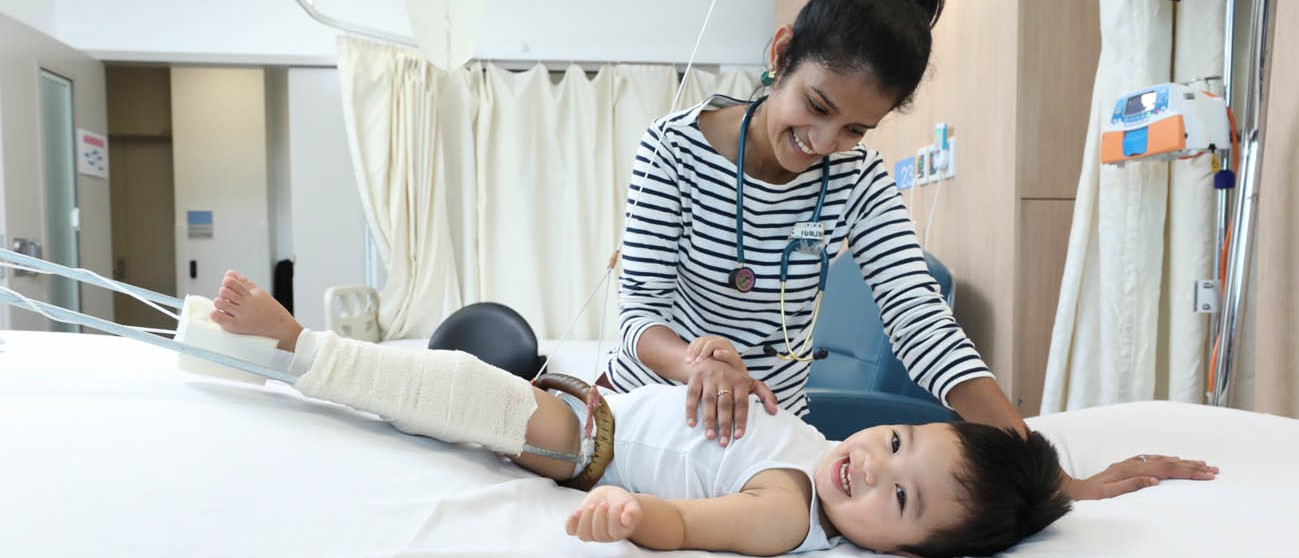 Sydney Children's Hospitals Network is the largest paediatric health care entity in Australia. We care for thousands of children each year in our hospitals and in their homes — with one purpose in mind — to help young people live their healthiest lives.
Learn more about our network: http://www.schn.health.nsw.gov.au/professionals
Employment Type: Visiting Medical Officer
Hours Per Week: up to 400 hours per annum
Requisition ID: REQ264441

Applications are via eCredential
The Orthopaedics Department at the Children's Hospital at Wesmead has up to 400 sessional hours per annum for the new Quinquennium commencing 1 July 2022 to 30 June 2027.
An additional temporary contract may be available from Feb 2022 to June 2022 for the end of the current quinquennium.

What you'll be doing
Provide excellent clinical services to children and their families as part of a multi-disciplinary team.


Participate in review and improvement activities, as well as training and education of staff.





Eligible for registration with the Medical Board of Australia as a Specialist (Orthopaedic Surgeon) and/or overseas trained specialist pathways.
Demonstrated recent clinical and fellowship experience in paediatric orthopaedics at the role delineation of the service.
Post graduate Fellowship training in paediatric orthopaedic surgery and paediatric and adolescent hip surgery.
Demonstrated ability to work effectively as part of a multidisciplinary team and provide leadership of a team.
Demonstrated effective clinical communication through the use of information technology and written, verbal and interpersonal skills.
Demonstrated commitment to teaching, continuing education, research and quality improvement.
Availability to participate in an on-call roster and to respond on site within a reasonable time.
SCHN is an Equal Opportunity Employer and encourage all suitably qualified applicants to apply, including Indigenous Australians, and people from culturally diverse backgrounds.
As this is a "Category A" position, please refer to the Application Guide for vaccination requirements.
Mandatory COVID-19 vaccination is required for all NSW Health staff in line with the recent NSW Government Public Health (COVID-19 Vaccination of Health Care Workers) Order 2021 (including any amendments):
Applicants are required to provide evidence of their first dose of a COVID-19 and/or confirmation of booking for second dose prior to 30th November 2021
From 30th November 2021 onwards, all applicants to provide evidence of first and second dose of a COVID-19 vaccination
If you have a medical reason and cannot be vaccinated:
A COVID-19 Vaccine Medical Contraindication form must be completed by a GP or Medical Practitioner.
An exemption to the Public Health Order requirements will only be considered if you are unable, due to a medical contraindication, to be vaccinated against COVID-19.
This position requires a Working with Children Check (WWCC) issued by the Office of the Children's Guardian. For more information on how to apply for the clearance, please visit the Office of the Children's Guardian Website https://www.kidsguardian.nsw.gov.au/
Aboriginal and Torres Strait Islander people are encouraged to apply. We recognise the value of Aboriginal staff providing health care to Aboriginal children and families that access the services we provide at the Sydney Children's Hospitals Network. Aboriginal job applicants are encouraged to visit the NSW Health Aboriginal Recruitment tool, Stepping Up to assist in preparing your application.
Need more information?
1) Click here for the Position Description
2) Find out more about applying for this position
For role related queries or questions contact Matthias Axt on matthias.axt@health.nsw.gov.au
For technical support please contact the customer service team on 1300 679 367 and select option 3.

Applications Close: 27 October 2021
APPLY VIA eCredential NOW: CLICK HERE
Note: NSW Health does not require or accept the 'fit2work badge' offered as an option in eCredential. Please do not apply or pay for a fit2work badge when applying for this position.
For assistance with eCredential please email SCHN-SMO@health.nsw.gov.au