Registered Nurse Casual pool, RANDWICK
📁

Registered Nurse
📅







REQ257323

Requisition #
📅







Sep 15, 2021

Post Date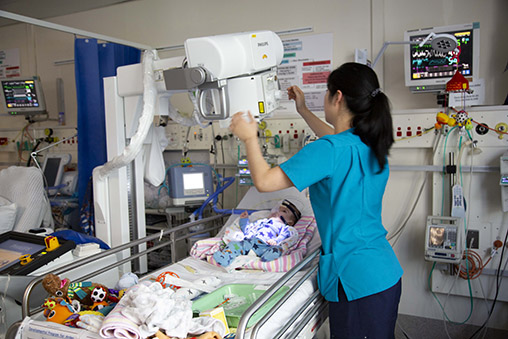 Employment Type: Casual
Position Classification: Registered Nurse
Remuneration: 65692.82 - 92236.06
Hours Per Week: 38
Requisition ID: REQ257323
Sydney Children's Hospitals Network is the largest paediatric health care entity in Australia. We care for thousands of children each year in our hospitals and in their homes — with one purpose in mind — to help young people live their healthiest lives.
Learn more about our network: http://www.schn.health.nsw.gov.au/professionals
An exciting opportunity exists to join the Sydney Children's Hospital (Randwick) Casual Pool and become a valued member of the Sydney Children's Hospital Network (SCHN). About the role: The Registered Nurse provides safe, compassionate, person-centred care to patients and families of Sydney Children's Hospital. The Registered Nurse acts as a role model by demonstrating behavior and interacting with patients, their families and employees in a way that promotes a culture and standards that reflect the NSW Health CORE values of Collaboration, Openness , Respect and Empowerment. About you: The successful applicant will have excellent communication skills with a strong focus on patient care and human resources. You will have exceptional work ethic, time management skills and the ability to work with people from different cultural backgrounds. You will also have a good understanding of medical terminology. Successful applicants must be flexible and have the capacity to work various shifts over a 7 day roster.
Current Authority to Practice as a Registered Nurse with the Australian Health Practitioner Regulation Agency (AHPRA).

Demonstrated excellent verbal, written and interpersonal skills.

Demonstrated ability to work effectively in a multidisciplinary team.

Recent clinical experience as a registered nurse in a hospital setting.

Effective time management skills

Computer literacy.

Capacity to work a seven (7) day rotating roster including public holidays and reasonable overtime
SCHN is an Equal Opportunity Employer and encourage all suitably qualified applicants to apply, including Indigenous Australians, and people from culturally diverse backgrounds.
As this is a "Category A+" position, please refer to the Application Guide for vaccination requirements.
This position requires a Working with Children Check (WWCC) issued by the Office of the Children's Guardian. For more information on how to apply for the clearance, please visit the Office of the Children's Guardian Website https://www.kidsguardian.nsw.gov.au/
Aboriginal and Torres Strait Islander people are encouraged to apply. We recognise the value of Aboriginal staff providing health care to Aboriginal children and families that access the services we provide at the Sydney Children's Hospitals Network. Aboriginal job applicants are encouraged to visit the NSW Health Aboriginal Recruitment tool, Stepping Up to assist in preparing your application.
Mandatory COVID-19 vaccination is required for all NSW Health staff in line with the recent NSW Government Public Health (COVID-19 Vaccination of Health Care Workers) Order 2021 (including any amendments):
Applicants living in an area of concern are required to provide evidence of their first dose of a COVID-19 vaccination or have booked an appointment to receive a COVID-19 vaccination on or before 19 September 2021 and will need to provide confirmation of booking for second dose prior to 30th November 2021

All other applicants are required to provide evidence of their first dose of a COVID-19 vaccination by 30th September 2021 and confirmation of booking for second dose prior to 30th November 2021

From 30th November 2021 onwards, all applicants to provide evidence of first and second dose of a COVID-19 vaccination
If you have a medical reason and cannot be vaccinated:
A COVID-19 Vaccine Medical Contraindication form must be completed by a GP or Medical Practitioner.
An exemption to the Public Health Order requirements will only be considered if you are unable, due to a medical contraindication, to be vaccinated against COVID-19.
Need more information?
1) Click here for the Position Description
2) Find out more about applying for this position
For role related queries or questions contact Diane Martin on diane.martin@health.nsw.gov.au

Applications Close: