Level 3 Occupational Therapist - Inpatient Neuro/Rehabilitaton
📁

Occupational Therapist
📅







REQ157872

Requisition #
📅







6 days ago

Post Date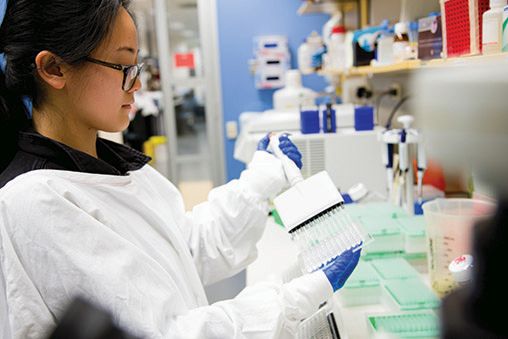 Sydney Children's Hospitals Network is the largest paediatric health care entity in Australia. We care for thousands of children each year in our hospitals and in their homes — with one purpose in mind — to help young people live their healthiest lives.
Employment Type
: Temporary Part Time up to
18-Apr-2021 (Temporary Backfill)
Position Classification
: Occupational Therapist Lvl 3
Remuneration
: 100151 - 103503 (full time equivalent)
Hours Per Week
: 16
Location
: Westmead
Requisition ID
: REQ157872
The occupational therapist will provide clinical services to inpatients referred for Occupational Therapy from the neurology, neurosurgery, inpatient rehabilitation and PICU services. The occupational therapist will provide evidence based care within a multidisciplinary and family centred context, and utilise holistic occupational therapy models of care. Participation is expected in ongoing education, teaching, evidence based practice and quality improvement activities.

Key clinical responsibilities of the position include:

Conduct standardised and non-standardised assessments, including but not limited to COPM, GAS, Bayley Scales of Infant Development, Westmead PTA, DAH, Handwriting Speed Test and general neurological upper limb and cognitive assessments.
Conduct functional assessments covering all areas of occupational performance; including self-care activities of daily living, productivity, leisure and rest.
Develop treatment goals and plan interventions in conjunction with the multidisciplinary team, child and family.
Provision of individual/group therapy, including development of rehabilitation programs to be conducted in conjunction with Allied Health Assistants.
Neurological upper limb management, including splinting and casting.
Prescription of adaptive equipment and environmental modifications.
Conduct school, preschool and community visits as required.
Provide comprehensive discharge reports and handover to community based therapy and education providers.
Work in conjunction with the inpatient and outpatient multidisciplinary team with the Kids Rehab Department to facilitate a coordinated approach to service provision.
SCHN is an Equal Opportunity Employer and encourage all suitably qualified applicants to apply, including Indigenous Australians, and people from culturally diverse backgrounds.
As this is a "Category A" position, please refer to the Application Guide for vaccination requirements.
This position requires a Working with Children Check (WWCC) issued by the Office of the Children's Guardian. For more information on how to apply for the clearance, please visit the Office of the Children's Guardian Website https://www.kidsguardian.nsw.gov.au/
Aboriginal and Torres Strait Islander people are encouraged to apply. We recognise the value of Aboriginal staff providing health care to Aboriginal children and families that access the services we provide at the Sydney Children's Hospitals Network. Aboriginal job applicants are encouraged to visit the NSW Health Aboriginal Recruitment tool, Stepping Up to assist in preparing your application.
Please note that this is a temporary part-time 16 hour per week position. Days of availability need to be Wednesday, Thursday and/or Friday.