Child Care Educator
📁

Child Care
📅







REQ383716

Requisition #
📅







Mar 08, 2023

Post Date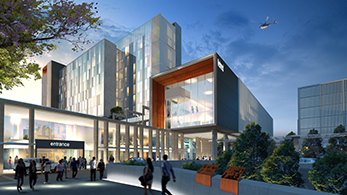 Employment Type: Permanent Full Time
Position Classification: Child Care Worker
Remuneration: 51353.11 - 58584.53 full time equivalent base salary range (excludes super, leave loading and salary packaging)
Hours Per Week: 38
Requisition ID: REQ383716
Sydney Children's Hospitals Network is the largest paediatric health care entity in Australia. We care for thousands of children each year in our hospitals and in their homes — with one purpose in mind — to help young people live their healthiest lives.
Click here to learn more about our Network

The applicant must hold a "Diploma of Early Childhood Education and Care' or equivalent to be eligible to apply

What you'll be doing
IN RESPECT OF CURRICULUM
consult with educators to plan, implement & evaluate the curriculum, ensuring an anti-bias approach

create a friendly, secure & stimulating learning environment for children at all times plan, prepare & set

up/pack away the environment

maintain records, rolls, medical/accident reports, sign-in books & relevant administrative requirements
IN RESPECT OF CHILDREN
treat each child with dignity & respect taking into account cultural, socio-economic & other differences/similarities

implement curriculum utilising child development & interests in a flexible manner

plan for short/long term development of each child in your immediate care

be responsible for large or small groups

liaise with families in a positive manner about the development of their child

consult the Nominated supervisor prior to discussing children's records

make appropriate & responsible decisions regarding the needs & welfare of children

report any child protection issues/incidents to the Nominated Supervisor and/or The Child Protection Helpline

work with 0-6 year olds or 5-12 year olds at Vacation Care
IN RESPECT OF EDUCATORS
attend all staff, room & menu meetings

provide input & resources to support professional development

work co-operatively in planning & operations

maintain a high level of professionalism, confidentiality & interpersonal skills
IN RESPECT OF FAMILIES
develop good rapport with families

share information with children's families appropriately & constructively along with any concerns

be involved in all methods of parent communication

maintain confidentiality & respect families individual needs, backgrounds & situations
IN RESPECT OF SERVICE
participate in meetings, conferences & training courses

develop co-operative relationships with educators to ensure a smooth operating Service & a caring, secure, active environment for children at all times

maintain equipment & assist with minor repairs

report shortages in provisions, so that re-orders can be placed

be responsible for security when opening/locking up

attend Committee meetings

abide by & adhere to all Service policies & participate in reviews

abide by grievance procedures & work towards positive resolutions

assist in briefing, supervising & evaluating students, voluntary helpers or visitors

maintain required educator/child ratios at all times

participate in Educator reviews & appraisals

participate in Quality Improvement & Planning

other duties as requested by the Nominated Supervisor
Diploma in Community Services (Children's Services) or equivalent

Current First Aid Certificate approved by the Australian Children's Education and Care Quality Authority

Sound knowledge of child development with the aptitude to build a curriculum for children of various ages, interests and abilities

Understanding of National Quality and Early Years Learning Frameworks

Demonstrated high level of written and verbal communication

Ability to develop partnerships with families

Experience working as part of a professional team

Experience using MicroSoft office
SCHN is an Equal Opportunity Employer that values diversity - we acknowledge the vibrancy that a diverse workforce brings to enhance both our workplace culture and our service delivery to children, young people and their families and carers. We encourage all suitably qualified applicants to apply. If you identify as an Indigenous Australian or as a person with a disability, please contact us if you would like some more information about our recruitment process.
Aboriginal and Torres Strait Islander people are encouraged to apply. We recognise the value of Aboriginal staff providing health care to Aboriginal children and families that access the services we provide at the Sydney Children's Hospitals Network. Aboriginal job applicants are encouraged to visit the NSW Health Aboriginal Recruitment tool, Stepping Up to assist in preparing your application.
Please refer to the Application Guide and NSW Policy Directive PD2022_030 Occupational Assessment Screening and Vaccination Against Specified Infectious Diseases for vaccination requirements.
All NSW Health workers are required to have completed a primary course (2 doses) of a COVID-19 vaccine which has been approved or recognised by the Therapeutics Goods Administration (TGA). Additionally, as this is a Category A position, workers are required to receive a booster dose three months after completing the primary course of COVID-19 vaccinations. New applicants must have completed the vaccination course prior to commencement with NSW Health, or provide an approved medical contraindication certificate (IM011 immunisation medical exemption form) certifying the worker cannot have any approved COVID-19 vaccines available in NSW.​
Acceptable proof of vaccination is the Australian Immunisation Register (AIR) Immunisation History Statement or AIR COVID-19 Digital Certificate. Booster doses are highly recommended for all health care workers who have completed the primary course of COVID-19 vaccinations.
This position requires a Working with Children Check (WWCC) issued by the Office of the Children's Guardian. For more information on how to apply for the clearance, please visit the Office of the Children's Guardian Website https://www.kidsguardian.nsw.gov.au/
Please note: To be eligible for permanent appointment to a position in NSW Health, you must have an Australian citizenship or permanent Australian residency.
Need more information?
1) Click here for the Position Description
2) Find out more about applying for this position
For role related queries or questions contact Suzanne Dearling on Suzanne.Dearling@health.nsw.gov.au
Alternatively if you have any questions around the role and want to speak with an Aboriginal person/representative from the Sydney Children's Hospital Network please contact Wayne Dargan on 0486012545
For technical support please contact the customer services team on 1300 679 367 and select option 3.

Applications Close: 26 March, 2023