Trainee - Unaccredited Position
📁

Obstetrics and Gynaecology
💼

Western Sydney Local Health District
📅







CAM13183

Requisition #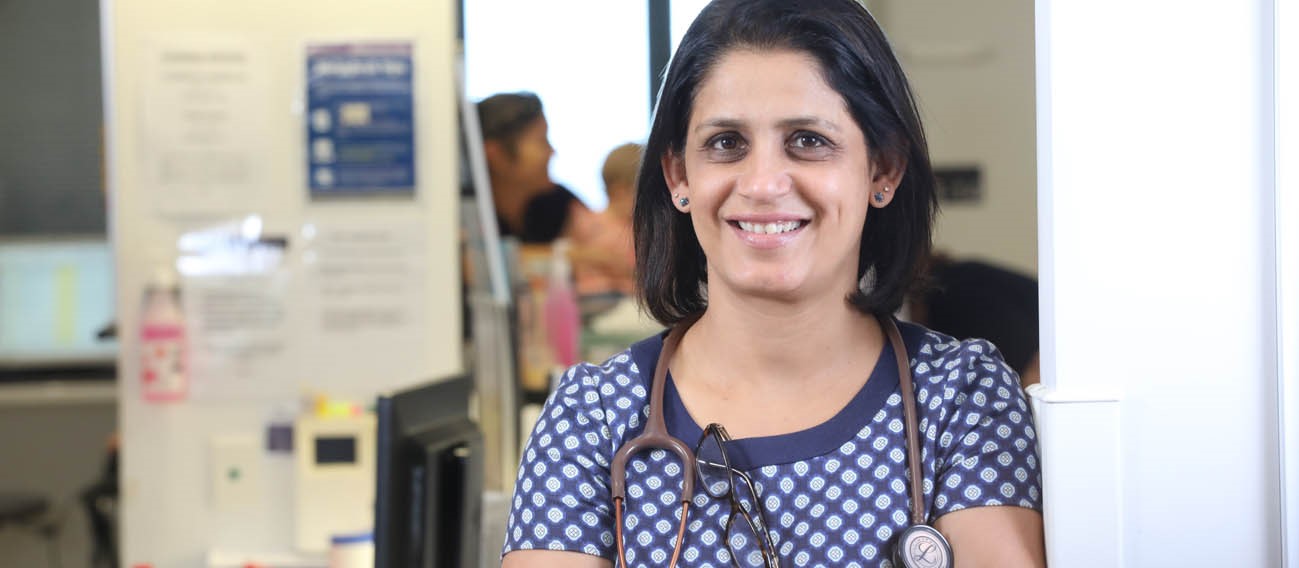 Employment Type: Temporary Various
Remuneration: -
Hours Per Week: 38
Requisition ID: CAM13183


WSLHD - Unaccredited Trainee - Obstetrics and Gynaecology Westmead

Where you'll be working
Western Sydney Local Health District is responsible for the provision of health services to the local government area. The District has individual facilities located at Westmead, Cumberland, Auburn, Blacktown and Mount Druitt.
All hospitals provide a range of both in-patient and outpatient services to clients both from within the boundaries of the District and cross border flows.
What you'll be doing
You will be providing women (and their families) quality, equitable, accessible and timely Women's Health Services in West Sydney Local Health District.
The primary purpose of the position is to provide quality Obstetric and Gynaecological care to patients in a complex

clinical environment whilst developing higher professional maturity and professionalism.
Employee Benefits
Fitness Passport, Salary packaging.
For Further Information
Please refer to the Position Description. Your application must include a current resume and responses to the
application questions and criteria in the online application form.
For role related queries or questions contact
Dr Galabadage Gayathri Jayasinghe

02 8890-7954

WSLHD-Obsreg@health.nsw.gov.au

[LHD/SN] is an Equal Opportunity Employer and encourage all suitably qualified applicants to apply, including Aboriginal People and people from racial, ethnic or ethno-religious minority groups and people with disability.
The Training Network
Westmead Hospital and secondment Hospitals, including but not limited to Westmead Private Hospital, Norwest Private Hospital, San Private Hospital, Auburn Hospital, Blacktown Hospital, Nepean Hosptital, Dubbo Hosptial, Coffs Harbour Hospital, Gosford Hospital and Westmead Childrens Hospital.
Training Opportunities
The training opportunities available in the position of Obstetrics and Gynaecology Unaccredited Registrar
include:
Education via regular structured and unstructured teaching and education

Access to support for research, audits and patient safety and quality improvement projects.

Development of procedural/operative skills and knowledge in the care of women with obstetric and gynecological conditions.
---
Job Interviews
Orientation
Hospital Orientation occurs at the beginning of each term for all doctors new to the individual hospital.
The department of O&G provides an orientation manual to all medical staff working in the department.
For Hospital Orientation most hospital programs include similar features. Included are examples of topics covered in orientation at each hospital. Hospital Orientation covers the following: Hospital Tour, RSU services (pay, timesheets etc), Medico legal issues, Occupational Health and Safety, Pharmacy, Deteriorating patient and medical emergency calling system, Death Certificates and Cremation Certificates, Computer access, Teaching schedule, Infection control, Patient Flow.
Supervision Arrangements
The Obstetrics and Gynaecology Unaccredited Registrar is expected to supervise junior doctors and students.
They are supervised by the training supervisors and the other consultants as indicated.
Selection Criteria:
MBBS or equivalent, currently registered with the Medical Board of Australia.
PGY 4 or greater
Has completed at least 24 months training in Obstetrics and Gynaecology (SRMO and above). Please list your experience (year, role, hospital, country).
Please list which obstetric and gynaecological procedures you can perform independently.
Please list which obstetric and gynecological procedures you can perform with minimal supervision (ie supervisor in room but not performing procedure with you).
Please list your research experience including posters/publications and presentations. Please demonstrate how you have been involved in teaching and leadership roles
Please describe what further education and professional development you have sought in the field of obstetrics and gynecology (this can include courses/conference or online education resources)
Please describe your willingness to participate in the overtime roster (including night roster), and willingness to rotate between district and rural hospitals
Need more information?
1) Click here for the Position Description
2) Find out more about applying for this position
For role related queries or questions contact Dr Galabadage Gayathri Jayasinghe on WSLHD-Obsreg@health.nsw.gov.au


Applications Close: Wednesday 8 December 2021